ASEA - Advancing Life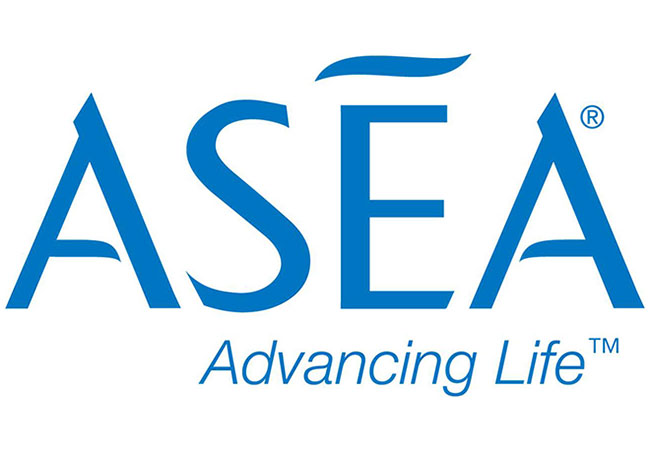 Category: Special
Type: Superstore
Class: Native products
Table of contents:
---
It's not just natural. It's native.
ASEA is trillions of stable, perfectly balanced Redox Signaling Molecules suspended in a pristine saline solution—the same molecules that exist in the cells of the human body.

Redox Signaling is a function that is central to all life on the planet. Redox Signaling molecules are created within every cell of the body and are vital to the immune system and to cellular healing mechanisms. They are so essential to life that without them, you would die within seconds. A proper supply of Redox Signaling molecules enables cellular healing: damaged, dysfunctional cells fading away and healthy, vibrant cells taking over.

Redox Signaling molecules are vital for the health of your cells; that's why your body makes its own supply. But after the age of 12, our cells make fewer and fewer of these molecules. ASEA is the world's only source for replenishing Redox Signaling molecules.

RENU 28 encourages the strength and resiliency of your skin cell reproduction in partnership with your body's natural efforts to keep your skin healthy. The powerful science behind RENU 28 delivers gentle, effective treatment to repair and comfort aging or damaged skin. Through Redox Signaling technology, this unique gel provides essential support to the all-important cellular mechanisms that are the foundation of your skin's structure. Vital to the health of living cells, RENU 28 provides critical connections and communication between cells with Redox Signaling molecules to ensure optimum renewal and replenishment.

Product Benefits
Promotes youthful looking skin
Reduces the appearance of fine lines and wrinkles
Increases hydration
Increases smoothness of skin
Supports the vital activity of cellular communication
Promotes enhanced immune function
Provides superior support to athletes
Boosts efficiency of the body's own antioxidants by 500%
Supported by research and clinical results
Protects against free radical damage
Completely native to the body
The first and only source of balanced stabilized Redox signaling molecules outside of the body
Proven to be completely safe, with zero toxicity
One of the safest products on the planet.
There is almost nothing on earth as safe for the body as ASEA. It's safer than tap water, spring water, or alkaline water. More than $5 million has been spent to test ASEA and its foundational technology, and all results show that ASEA is safe to all tissues, organs, and systems of the body. These studies tested for dozens of adverse effects, including endotoxicity, cytotoxicity, genotoxicity, reverse mutation, chromosomal aberration, and acute toxicity.

This rigorous testing of a finished product is something unheard of in the world of dietary supplements. Why? Because it's expensive! Who wants to spend $5 million or more in safety studies?

ASEA does.

We want you to know that every bottle, every serving, and every sip of ASEA brings you powerful benefits while remaining completely safe to your body.

ASEA is changing the lives of people everywhere, from elite ultra-endurance athletes who constantly push their bodies to the limit to people just wanting to take better care of their health. The truth is that ASEA can benefit the health of everyone at every stage. And people from all walks of life are sharing how this remarkable health breakthrough is making a difference for them.
More than 16 years ago, a group of medical professionals, engineers, and researchers discovered a proprietary method for creating Redox Signaling molecules native to the human body. This work led to the creation of the foundational technology behind ASEA, providing a way to deliver to the body these stabilized Redox Signaling molecules necessary for optimal cellular health.

Building on this foundational technology, ASEA scientists and researchers improved and expanded the proprietary process, further stabilizing these Redox Signaling molecules and making them commercially available to consumers. Since the introduction of ASEA into the marketplace, these scientists have continued to study the beneficial effects of ASEA on the cells, tissues, and organs of the body.

Volumes of research from independent scientists around the world confirm the vital nature of Redox Signaling to cell health. And every day more research and published articles are appearing about Redox Signaling, making it one of the fastest growing research fields in science.

ASEA is the first and only stable, perfectly balanced mixture of these Redox Signaling reactive molecules that exists outside of living cells, and can be used to help maintain proper balance inside the body to support the immune system and healing process.

ASEA's revolutionary product is a breakthrough that provides massive opportunity to impact and enhance the wellness of people all over the globe. Not only does ASEA provide amazing health benefits, it also provides unique, life-changing potential for achieving financial and personal career goals. Now is the perfect time to become a part of ASEA.