Ketone Balance Duo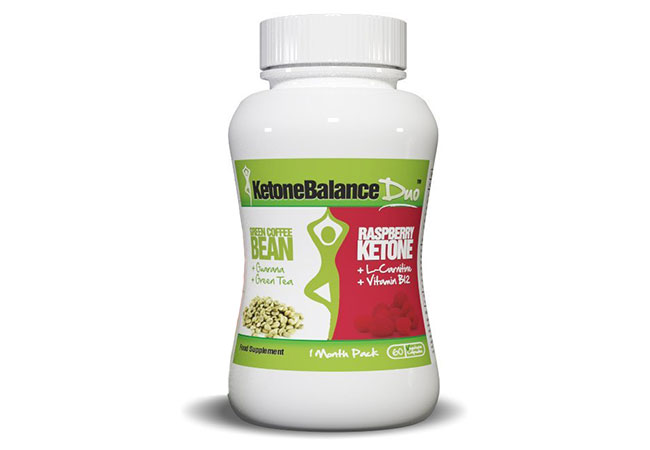 Category: Weight Loss
Type: 2 in 1 Natural Fat Burner
Class: Oral Diet Capsules
Prices from $62
Raspberry Ketone and Green Coffee are the main strong and natural ingredients for Ketone Balance Duo. Help to increase your metabolism and the amount of fat your body is able to burn.
Raspberry Ketones
Raspberry Ketones due to its effectiveness are very popular among media. Ketones will help you regulate the metabolism, burn the fat and losing weight quicker.
Green Coffee Extract
Green Coffee Extract contains high amount of chlogenic acid because grains is raw and unroasted. It can reduce body fat up to 30%.
Green Tea Extract
Green Tea Extract has been used by Chinese culture for centuries, it contains high amount of antioxidants. Help to increase the rate of metabolism to lose weight.
Benefit of Ketone Balance Due:
Suitable for any gender with no side effects
Help to reduce weight with 2 popular ingredients
Gain strenght you need for results
Only 2 capsules daily with meals
---
Related Products