Capsiplex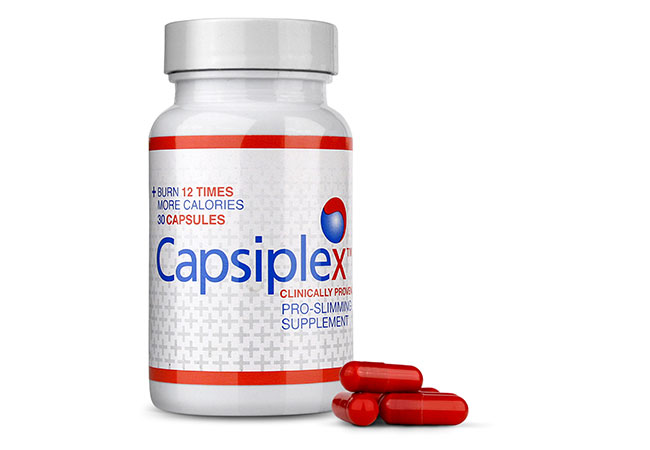 Category: Weight Loss
Type: Fat Burner
Class: Oral Slimming Pills
Prices from $47
Many years of studies and research Capsiplex is a very safe and effective fat burner because of Capsicum nutritional ingredient support weight management, increase your metabolism and burn fat (calories). Capsicum Extract (Capsaicinoids) are a group of compounds which actually cause the heat found in hot peppers, red hot pepper is used in cooking for over 500 years. With Capsiplex pills you can burn 280 calories per day, which is: 1 hour of walking at 3mph (5km/h), 25 minutes of jogging, 1 hamburger, 1 slice of pizza, 2 chocolate chip cookies.
Positive:
3 times more calories before and 3 % more calories during exercise
enhances diet-induced thermogenesis, reduces appetite levels and caloric intake
popular among celebrities and media
100% natural (it is suitable for vegetarians and vegans)
no discomfort is felt
Negative:
Capsiplex with natural ingridients has no known side effects, it is also suitable for vegeterians and vegans.
---
Related Products