Unique Hoodia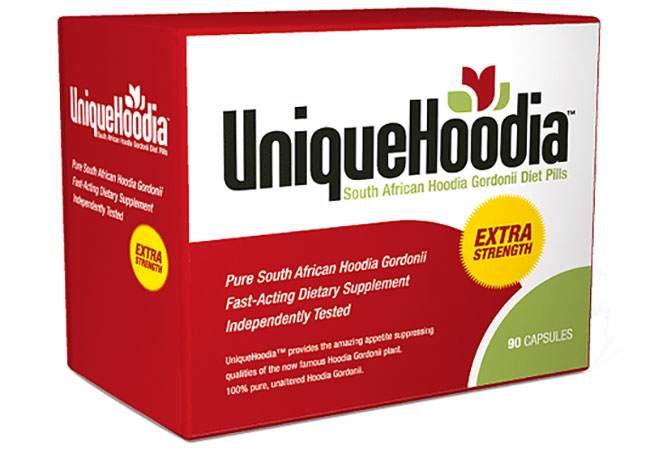 Category: Weight Loss
Type: Appetite Suppressant
Class: Oral Diet Pills
Prices from $55
Hoodia contain a special molecule which trigger your brain into believing you have full stomach. UniqueHoodia was discovered in Africa by The San Tribesmen and contains 100% pure Hoodia Gordonii and it is one of the most effective and natural appetite suppressants.
Take UniqueHoodia with your daily meals and you will:
feel reduced appetite levels (makes you eat less)
possible to follow strictest of diets
see great results on your body.
Yet didn't find enough information about UniqueHoodia:
Contains 100% pure real South African Hoodia
No additives or filters (only active ingredients)
Includes Bioperine (30% faster absorption)
1500mg per serving (huge amount unlike other)
Organic and fresh
---
Related Products